Village Coach provides tour trailers at the largest legal size to pull behind an entertainer coach.
Custom built for the heavy touring road dogs, our trailers accommodate for road cases, gear, merch, and any other production needs.
We have a large fleet of maintained trailers, so if your group needs more than one, we can accommodate your request.
Village Coach is your one-stop shop when planning your next tour. Simply add a trailer to your tour bus leasing quote request. When we pick you up, your trailer will be hooked up and ready to load.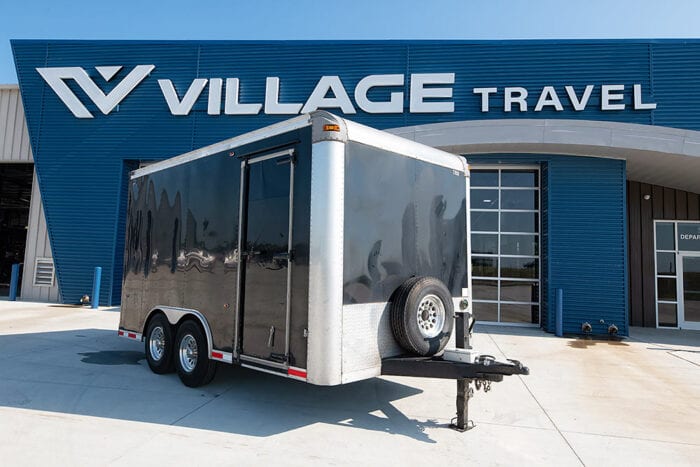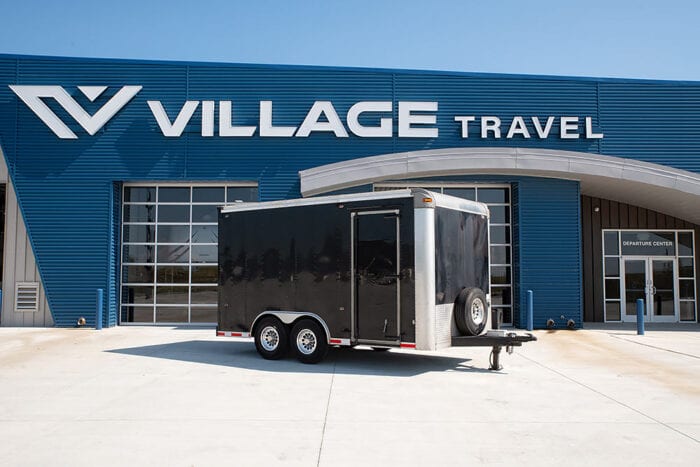 Features
Side door access
Large rear ramp for ease of loading large cases and heavy equipment
E-Track system with anchor points that support various tie-town hardware
Interior trailer light
Dual axle trailer to support approximately 5,500 lbs. of production gear and equipment
Empty weight is 4,100 lbs.
Interior Dimensions
Height:  7′ 5″
Length:  14′ 4″
Front Width:  8′ 1″
Back Width:  7′ 4″
Side Door Height:  6′ 6″
Side Door Width:  35.75″
Wheel Well Length:  6′
Wheel Well Height:  11″
Exterior Dimension
Overall Length:  19′ 4″ (rear to tongue)